Financial Planning in Charlotte, NC
While developing a customized financial program, we will walk you through a step-by-step process that will help make you feel confident in your decisions.
Once your goals have been established, we will customize appropriate strategies to suit your vision and objectives. We can help you execute a sound financial program utilizing the following services: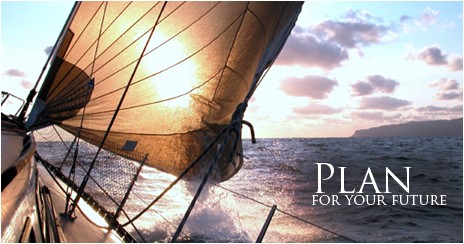 Investment Planning
Insurance Planning
Estate Planning
Tax-Efficient Investing
Risk Management Strategies
Corporate Retirement Planning
Education Planning
Products
We offer products from a wide variety of leading financial firms including:
Alternative Investments - A range of comprehensive products designed for formulating, supporting or supplementing specific strategies. Alternative investments provide qualified investors with exposure to markets and investment strategies that cannot be accessed through traditional fixed income and equity markets
Annuities - Fixed and Variable Annuities for income, death benefit and conservation strategies
Equities - Domestic & Foreign Stocks and Bonds are available from a wide range of global exchanges
Education Planning - 529 and Coverdell Plans can help any family plan for their childrens future education expenses
Estate Planning - From case consultation to analysis and design, we have assembled the most comprehensive set of tools and resources found at any independent broker/dealer
Fixed Income - From Certificates of Deposit (CD's) to Municipal "Tax Advantaged" Bonds, fixed income invesments help pursue important goals for living the life you want throughout your retirement years.
Insurance - An intrical part of retirement planning includes life insurance, disability income insurance and long term care policies
Mutual Funds & Exchange Traded Funds (ETF's) - Over 100 fund families available for every style product/market
Structured Products
Trust Services - Offered through The Private Trust Company, N.A. (PTC), an affiliate of LPL Financial, whose dedicated trust specialists have extensive expertise in the implementation of clients' trust and estate plans
Alternative investments may not be suitable for all investors and should be considered as an investment for the risk capital portion of the investor's portfolio. The strategies employed in the management of alternative investments may accelerate the velocity of potential losses.
Stock investing involves risk including loss of principal.
Bonds are subject to market and interest rate risk if sold prior to maturity. Bond values will decline as interest rates rise and bonds are subject to availability and change in price.
CD's are FDIC Insured and offer a fixed rate of return if held to maturity.
Municipal bonds are subject to availability and change in price. They are subject to market and interest rate risk if sold prior to maturity. Bond values will decline as interest rates rise. Interest income may be subject to the alternative minimum tax. Municipal bonds are federally tax-free but other state and local taxes may apply.
Investing in mutual funds involves risk, including possible loss of principal.

An investment in Exchange Traded Funds (ETF), structured as a mutual fund or unit investment trust, involves the risk of losing money and should be considered as part of an overall program, not a complete investment program. An investment in ETFs involves additional risks such as not diversified, price volatility, competitive industry pressure, international political and economic developments, possible trading halts, and index tracking errors.

This material contains only general descriptions and is not a solicitation to sell any insurance product or security, nor is it intended as any financial or tax advice. For information about specific insurance needs or situations, contact your insurance agent. This article is intended to assist in educating you about insurance generally and not to provide personal service. They may not take into account your personal characteristics such as budget, assets, risk tolerance, family situation or activities which may affect the type of insurance that would be right for you.